How to Choose the Right Chiropractor in Dallas TX For Your Wellness Journey
How to Choose the Right Chiropractor in Dallas TX For Your Wellness Journey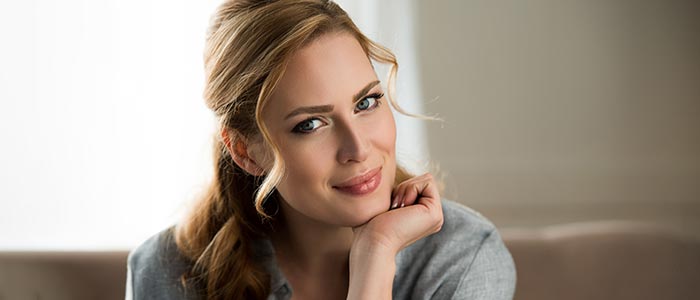 Once you've made the decision to see a chiropractor in Dallas TX for the first time, you have to decide on the right one for your needs. There are likely several nearby to choose from, but how do you decide?
Like with any profession, there are a few ways to go about judging chiropractors and choosing the right one for your wellness journey.
How to Find a Chiropractor in Dallas TX
The first thing many people do is ask their friends and family for recommendations. If someone you care about has had a good experience with a particular place, this can be a good way to narrow the field. You can try posting on social media to see who your friends recommend. If you have a specific condition, like scoliosis, it may be useful to post in local scoliosis groups to see who they've visited in the past.
If you have a general doctor or another healthcare provider, you can let them know you're also looking for a chiropractor. They may have good information for you.
The next step is to check out local websites for yourself. Do you get a good feeling from their website? Is it professional? Does it provide useful information? Again, if you have a specific condition, you might search on the site to see if it's mentioned by the chiropractor.
This is also a good time to check their online reviews, on a website like Yelp, Facebook, or Google.
When you believe you've found a chiropractor, contact their office. If you have specific questions, ask them. For example, if you're going to a chiropractor to improve your health during your pregnancy, ask if they have experience with that. Getting this information before your appointment may make you feel more comfortable. It also gives you a sense of what the office is like and their experience.
Scheduling Your First Appointment
The next step is to schedule an appointment and visit the office. While scheduling the appointment and even sitting in the waiting room, make note of how comfortable you feel. Do you feel like this is a good place for you?
You aren't committed to continuing care with a chiropractor by scheduling a first appointment. Your first chiropractic appointment is the real test of whether this is the right chiropractor for you.
Come prepared with whatever questions you need answers to in order to truly feel comfortable with your chiropractor. That's the most important thing here. In order to get the most out of your chiropractor appointments, you'll need to feel comfortable talking to your chiropractor. You'll want to tell them what your health goals are, the symptoms you've been experiencing, and what you do in your daily life, and ask them for help and tips where and when you need it.
Together, you'll be working toward improving your health and wellness to get where you want to be. It's important they know your goals and experiences along the way in order to get your best results.
Hopefully, you'll find the right Dallas TX chiropractor for your needs on your first visit! If it doesn't work and you feel uncomfortable, don't be discouraged. You can always try another office and find the right chiropractor for your needs.
OFFICE HOURS
Monday
9:00am - 1:00pm
3:00pm - 6:00pm
---
Tuesday
9:00am - 11:00am
3:00pm - 6:00pm
---
Wednesday
9:00am - 1:00pm
3:00pm - 6:00pm
---
Thursday
9:00am - 1:00pm
3:00pm - 6:00pm
---
Friday
9:00am - 1:00pm
---
Saturday
8:30am - 11:00am
---
Sunday
Closed