K-Laser Therapy in Dallas TX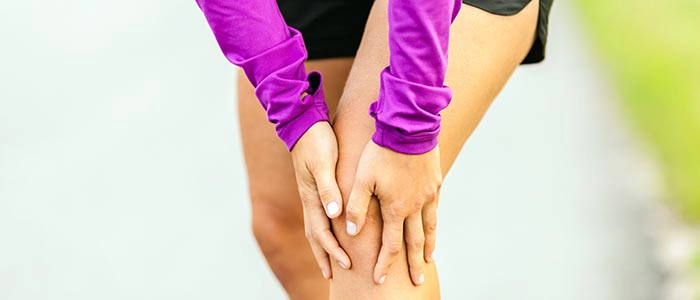 Imagine the surprise when researchers learned that certain light frequencies could actually reduce inflammation and enhance the healing process!
Laser therapy in Dallas TX increases circulation which draws water oxygen and nutrients to the area. This creates an optimal healing environment that reduces swelling, muscle spasms, inflammation, pain, and stiffness.
---
Understanding K-Laser in Dallas TX
The Food and Drug Administration recognizes two different classifications of lasers that provide health benefits: Class IIIb "Cold" Lasers and Class IV lasers.
At Hanks Chiropractic Center, we bring the most powerful and effective laser therapy to our Lake Highlands patients. Our Class IV K-Laser is 24 times more powerful than cold lasers and penetrates 8 times more deeply into the body tissues.
This means the vast majority of muscles, ligaments, tendons, joints, nerves, and skin can be treated effectively.
---
Who can Benefit from K-Laser Therapy?
Studies show that laser therapy can help those suffering with:
Back Pain
Neck Pain
Knee Pain
Shoulder Pain
Arthritis
Carpal Tunnel
Fibromyalgia
Sports Injuries
---
What to Expect
K-Laser treatment is quick and painless. You may feel a slight warming or tingling sensation since the laser uses an infrared wavelength.
Our powerful Class IV K-Laser keeps treatment times down, so you can get on with your busy life. Most treatments take only a few minutes. While many patients feel improvements after the first treatment, it's important to remember that treatments are cumulative.
Obviously, all conditions are different, but our investment in the most powerful laser technology will minimize your treatment time.
Have questions? We would love the opportunity to answer them. Call our office today!
OFFICE HOURS
Monday
9:00am - 1:00pm
3:00pm - 6:00pm
---
Tuesday
9:00am - 11:00am
3:00pm - 6:00pm
---
Wednesday
9:00am - 1:00pm
3:00pm - 6:00pm
---
Thursday
9:00am - 1:00pm
3:00pm - 6:00pm
---
Friday
9:00am - 1:00pm
---
Saturday
8:30am - 11:00am
---
Sunday
Closed